Interactive Fiction Journal

Hier können Sie das Interactive Ficton-Journal »The Parser« kostenlos abonnieren.
Die zweite Ausgabe erschien am 7. November 2010 u.a. mit folgenden Themen:
Review der IF-Dokumentation Get Lamp von Jason Scott und des Inform 7-Buches von Aaron Reed
Interview und Spiele-Reviews
Bisherige Ausgaben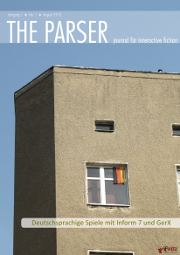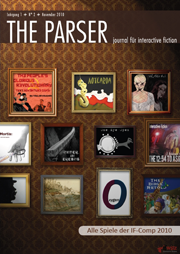 The Parser N° 2
Journal für Interactive Fiction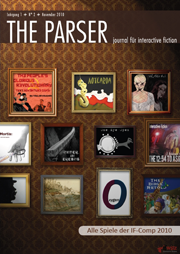 English language
Here you can subscribe the German language interactive fiction journal »The Parser«. The second issue has been released on November 7, 2010.